Posted by Matt Ingram on 1st Feb 2021
Work Safe Home Safe is the driving force behind Tarmac's zero harm culture. In 2020, 20% of fatalities in the UK Construction Industry were due to people being struck by a moving vehicle (Second biggest killer behind falls from height). How can we minimise or better still, eliminate the risk of being struck by moving vehicles altogether? Quite simple really, let's not have any people working near moving machines!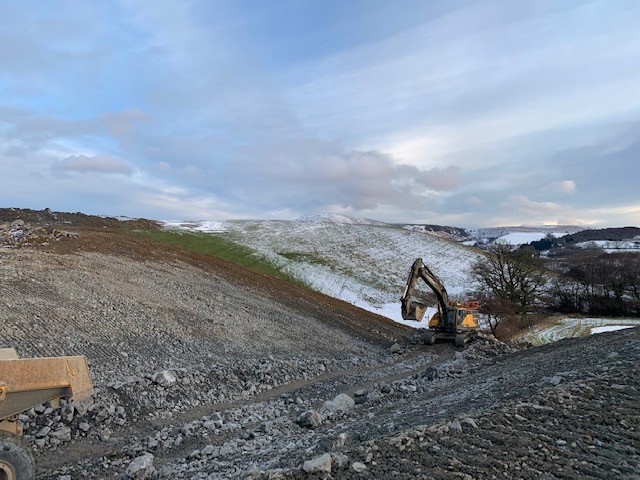 Alun Griffiths Contractors have recently been working on Dolyhir Quarry adopting 3D machine control technology. 3D designs were uploaded to machines remotely eliminating any data transfer with a USB stick therefore keeping engineers well away from machines. Furthermore, as the site developed and designs changed updated drawings were uploaded to the machines remotely and site supervisors updated the "active design" on the drivers behalf – again eliminating the need for any human contact near the machines.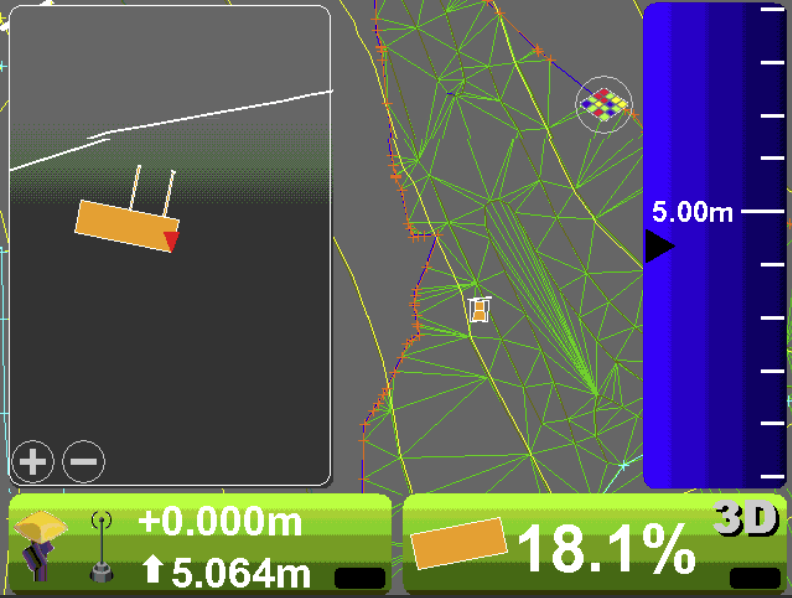 The next clever part of the project is how we monitored progress and produced volume reports. With each pass of the Dozer or each cut with the Excavator, each machine created a new as-built layer to the project. With this real-time insight, surface comparison and volume reports were produced remotely without any engineers measuring data near working machines – the machines were doing the measurement work for us!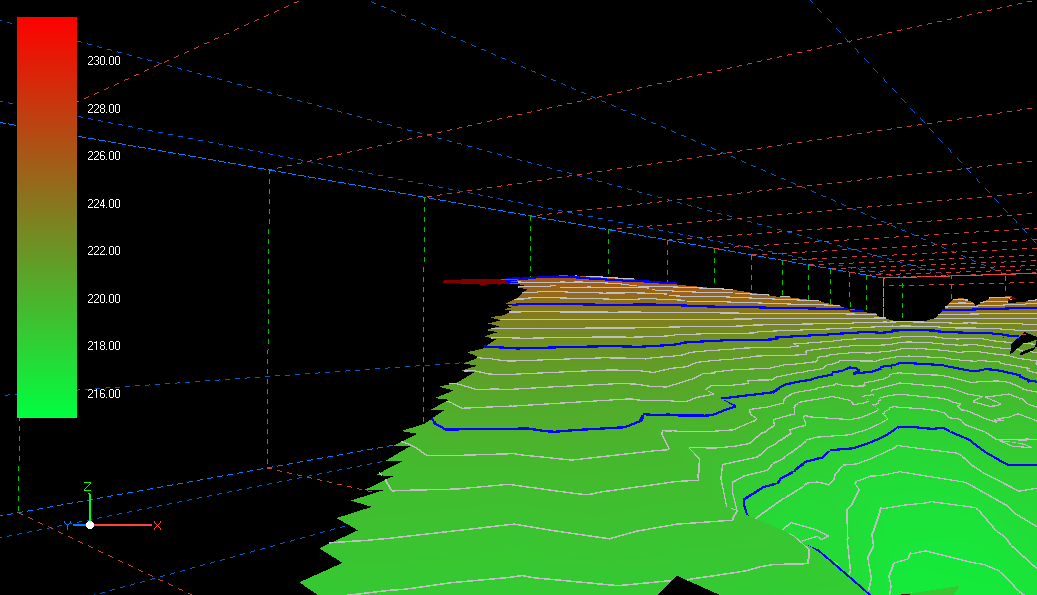 Above is the surface created by the machines. Sitelink by Topcon can automatically compare this surface to the original ground level to produce a volume report or compare vs the design surface to see progress to completion. Reports can be automatically sent by email on an hourly, daily, weekly or monthly basis.
Whenever a driver or engineer had a question about the system on site, we simply logged in remotely to the machine and provided support on-screen. Anywhere in the world that has an internet connection, we can provide remote support.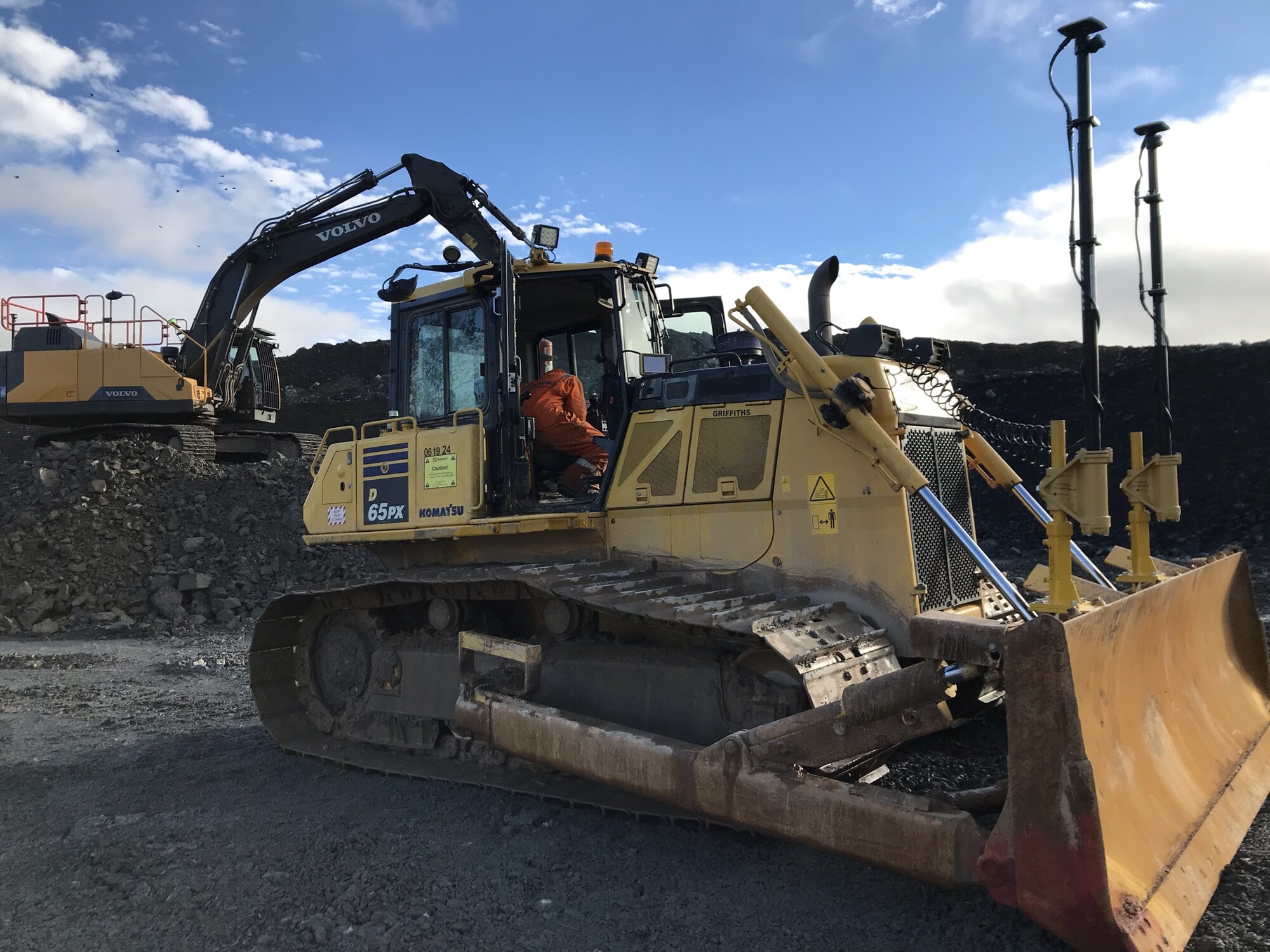 Without the requirement of profile and batter boards, the project continues to run ahead of schedule as both the engineering team and machine drivers can work more efficiently.
Kieron Davies, one of the Site Engineers at Dolyhir Quarry said: "The 3D machine control technology enables us to work safer, smarter and more efficiently. Our new machine controlled operations have allowed us to embedded the Work Safe, Home Safe culture in all that we do. And, other benefits have also been realised. Our machines are now operating more efficiently, reducing diesel consumption and carbon emissions, saving money and minimising our environmental impact."
Griffiths' Plant Director Adrian Davies sees huge benefits in adopting 3D machine control technology and extending its use across the business. Adrian said: "Our work at Dolyhir is a clear example that this technology is the way forward. First and foremost, it is reducing the risk of our people coming into contact with plant. As an added bonus, its also making us more efficient, cost effective and environmentally friendly. "In the near future I hope to have a WBC 3D Machine Control Specialist supporting our projects to embrace this technology and I look forward to continuing our work with Luke and Matt at Sealand."
Thanks to Adrian Davies at Alun Griffiths for the continued support in driving safety on site. Kieron Davies also played an instrumental role in embracing the technology and encouraging site use.